I am so happy to have my fogless shower mirror from
ToiletTree
! Normally I would wash my face and do any facial hair removal after my morning shower , since the hair always seems to be softer. It has always been difficult because the mirror fogs up with steam, and it's hard to see the little individual hairs. With me being a woman suffering from PCOS, the battle with extra hair has been a nightmare. ToiletTree has definatly made my life a lot easier.
The ToiletTree Fogless Shower Mirror
has already saved me time and prevented frustration when grooming myself in a steamy bathroom. I no longer pluck or use a cream hair removal after a shower; Instead, I use them in the shower. I could never do this before, because my eyebrows would have ended up uneven.
ToiletTree mirrors work brilliantly using a unique patent pending design! To remain truly fogless, these shower mirrors include an easy fill reservoir. The reservoir gets filled with hot water which "neutralizes the mirror and air temperature to eliminate fogging." Because they do not rely on chemicals or special coatings, ToiletTree mirrors are able to remain fogless for a lifetime.
Most wall mounted mirrors use suction cups to attach the mirror holder to the wall. These suction shower mirrors do not stick for very long and the eventually come crashing down. ToiletTree shower shaving mirrors adhere to bath walls better than suction mirrors by using soft silicone adhesive. The silicone is strong, non-damaging, and can be removed easily if needed.
The fog free mirror is stuck securely to my tile bathroom wall. According to the box, the ToiletTree bath wall mirror will adhere to slate, fiberglass, and many other surfaces equally well. The anti fog mirror can be removed from the wall mount mirror holder which makes it easy to refill. This also allows the mirror tobe used outside of the bathtub if needed. For instance, If I can't find my wifes compact but want to see the back of my head in the other bathroom mirror, our ToiletTree mirror is right there in the shower.
The mirror can be tilted up and down to accommodate for everyone in your home. The mirror offers storage for items such as razors and the included squeegee. The ToiletTree mirror for the shower, would make a great gift for anyone.
The ToiletTree Fogless Shower Mirror retails for $49.95, but is available for purchase on Amazon! It also comes with a money back guarantee and a one-year warranty!
ToiletTree has sponsored my
'12 Days of Christmas Giveaways'
! One lucky person will get the opportunity to win their very own Fogless mirror!
To enter my giveaway:
1. Follow my blog publicly via Google Friend Connect (or tell me if you already do)- 1 entry
(leave 1 comment)
BONUS:
2. Vote for me on: We're on the Fence, TopMommyBlogs, and Ola Momma - 3 entries
(leave 3 comments)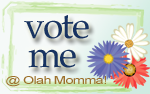 3. Follow
ToiletTree on Facebook
-
1 extra entry (leave 1 comment)
4. Follow
ToiletTree on Twitter
-
1 extra entry (leave 1 comment)
5. Follow me
@kimmie_1980
on Twitter (or tell me if you already do)
once per day
-
1 extra entry (leave 1 comment)
6. Tweet the following tweet,
once per day
for 1 extra entry
(1 comment) per tweet:
"
Win your own Fogless Mirror from ToiletTree
@kimmie_1980
http://tinyurl.com/2e3zuwg
(12/19) #giveaway"
7. Follow me on
BlogFrog
-
1 extra entry
(leave 1 comment)
8. Follow me on
NetworkedBlogs
-
1 extra entry
(leave 1 comment)
9. Subscribe to my feed through email-
5 extra entries
(leave 5 comments)
10. Blog about this giveaway (please link back here, and leave the URL of where you blogged in your comment) - 10 extra entries
(Comment 10 times to qualify for bonus)
11. Add My button to your blog, and let me know where it's located - 5 extra entries
(Comment 5 times to qualify for bonus)
<a href="http://amoroccan-acat-and-my-bigass.blogspot.com/"><img src="http://3.bp.blogspot.com/_8If77NE0SuM/TAWWelUZWgI/
AAAAAAAAAao/385sy7l5VFg/s320/Button.jpg" /></a>
***Giveaway ends December 19th @ 11:59 ET!!!!
*** Make sure you leave the right amount of comments so you get the proper amount of entries. http://tinyurl.com/2e3zuwg
Please read the following before entering:
* This giveaway is available to US/CA readers.
* You must leave your email address in each comment OR it should be on your profile in order to win.
* Winner will be selected at random through random.org.
I WILL RESPOND TO EACH COMMENT ONCE WINNER IS SELECTED... I HAVEN'T FORGOT ABOUT YOU ALL!
I received The ToiletTree Fogless Mirror, in exchange for my honest opinion, and a review of my experience. I did not receive any other compensation or incentive nor was I required to write a positive review. Individual results or experiences may vary.