The Healing Code
by Dr. Alex Lloyd seems to be everywhere lately. Any book promising to help heal the source of any health, relationship or success issue was a book I had to read.
The Healing Code is a new book by Dr. Lloyd and Dr. Ben Johnson which presents their astonishingly effective 6 minute healing code process which, according to those who use it daily, is nothing short of miraculous.
The Healing Code by Alex Lloyd offers an alternative to medical treatments and prescription drugs, which have side effects of their own. It can be used in conjunction with any medical treatment you are currently using. This offers a totally unique system of healing code points that have never been used before now. It's different acupuncture, EFT, or other methods you may have tried.
How does this healing code process work? Using it eliminates the negative emotions and thoughts that are holding you back from success, health, or whatever you want in life. Once you eliminate these negatives, you body can heal, you are free live a creative, abundant life. And you don't even have to know exactly what these issues are for the system to work.
The process can also help with many issues. It can help you achieve goals you have, find success and fulfillment in many areas of your life. Doing this simple 6 minute healing code process daily is a powerful technique to build your immune system, help you with any health or relationship issue, eliminate stress, or become more successful and abundant.
One thing I really appreciated about The Healing Code is that once you purchase your copy on Amazon, you can
register it on The Healing Code Book website
. Once you've done this, you receive free gifts and a detailed test which will personalize the healing code process for you and help you define what you should work on with the practice. There is also an informative newsletter that goes along with the registration if you want one.
The Healing Code also offers extensive information on:
The Seven Secrets of Life, Health, Prosperity
A Ten second technique to eliminate daily stress
The heart Issues Finder, that personalized test I mentioned which helps you identify your own source issues.
The Healing Code by Dr. Alex Lloyd and Dr. Ben Johnson is something truly new and different to help you heal the issues in your life, whether they are to do with health, money, relationships or any issue that is holding you back from being all you can be in your life. I can't recommend this book highly enough. Whatever issues you have in your life, you owe it to yourself to try this simple process.
Order your own copy today and see what The Healing Codes can do for you.
If you are under a doctor's care always follow his or her advice, while trying the Healing Code.
To enter my giveaway:
1. Follow my blog publicly via Google Friend Connect (or tell me if you already do)-
1 entry (leave 1 comment)
BONUS:
2. Vote for me on: We're on the Fence, TopMommyBlogs, and Ola Momma - 3 entries
(leave 3 comments)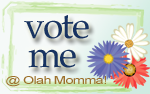 3. Follow the
The Healing Code on Facebook
-
1 extra entry (leave 1 comment)
4. Follow me
@kimmie_1980
on Twitter (or tell me if you already do)
once per day
-
1 extra entry (leave 1 comment)
5. Tweet the following tweet,
once per day
for 1 extra entry
(1 comment) per tweet:
"
Win a copy of The Healing Code by Alexander Loyd!
@kimmie_1980
http://tinyurl.com/69yjjlt
(02/13) #giveaway"
6.
"Like" me on Facebook
-
2 extra entries (leave 2 comments)
7. Follow me on
BlogFrog
-
1 extra entry
(leave 1 comment)
8. Follow me on
NetworkedBlogs
-
1 extra entry
(leave 1 comment)
9. Subscribe to my feed through email-
5 extra entries
(leave 5 comments)
10. Blog about this giveaway (please link back here, and leave the URL of where you blogged in your comment) - 10 extra entries
(Comment 10 times to qualify for bonus)
11. Add My button to your blog, and let me know where it's located - 5 extra entries
(Comment 5 times to qualify for bonus)
<a href="http://amoroccan-acat-and-my-bigass.blogspot.com/"><img src="http://3.bp.blogspot.com/_8If77NE0SuM/TAWWelUZWgI/
AAAAAAAAAao/385sy7l5VFg/s320/Button.jpg" /></a>
***Giveaway ends February 13th @ 11:59 ET!!!!
*** Make sure you leave the right amount of comments so you get the proper amount of entries. http://tinyurl.com/69yjjlt
Please read the following before entering:
* This giveaway is available to US/CA readers.
* You must leave your email address in each comment OR it should be on your profile in order to win.
* Winner will be selected at random through random.org.
I WILL RESPOND TO EACH COMMENT ONCE WINNER IS SELECTED... I HAVEN'T FORGOT ABOUT YOU ALL!
I received a product
, in exchange for my honest opinion, and a review of my experience. I did not receive any other compensation or incentive nor was I required to write a positive review. Individual results or experiences may vary.