My Lip stuff
is a company that offers handmade lip balm in over 500 flavours. They take pride in in using natural ingredients, and are 'Skin, Earth, & Animal Friendly'. Yes, that means they're vegan! There are so many to choose from, it's almost impossible to walk away with just one. There's a flavour for every mood!
I would like to say thank you to Brea from My Lip Stuff, for the opportunity to test and review three of their products. I am now a fan for life, and will enjoy wearing many of their yummy flavours. I really like when a lip balm has flavour to it, but they always seem to taste like wax. This is not the case with
My Lip stuff
. Many of their lip balms taste as yummy as they smell!
The three flavours that I got to test out:
Blackberry
,
Frosty Noggin
, and
Gingersnaps & Jam
. The Frosty Noggin smells and tastes like a Pina Colada. Mmm... the taste and smell without the added calories! The Gingersnaps & Jam remind me of a gingerbread house... it's like breaking off the chimney and eating it! My Lip Stuff always seem to have funny and cool names for each flavor... I wonder what they will come up with next?!
My Lip Stuff lip balm is the perfect blend of butters, oils, and beeswax to moisturize dry lips, and is a PETA supporter, PETA Business Friend, and Caring Consumer. They NEVER have and NEVER will test any products, ingredients, or anything else on animals. They love & respect them too much!
PEOPLE FOR THE ETHICAL TREATMENT OF ANIMALS (PETA)??
"People for the Ethical Treatment of Animals (PETA), with more than 1.6 million members and supporters, is the largest animal rights organization in the world.
PETA focuses its attention on the four areas in which the largest numbers of animals suffer the most intensely for the longest periods of time: on factory farms, in laboratories, in the clothing trade, and in the entertainment industry. We also work on a variety of other issues, including the cruel killing of beavers, birds and other "pests," and the abuse of backyard dogs.
PETA works through public education, cruelty investigations, research, animal rescue, legislation, special events, celebrity involvement, and protest campaigns."
My Lip stuff
, has sponsored my '12 Days of Christmas Giveaways'! One lucky person will get the opportunity to win their very own
lip balm
!
To enter my giveaway:
1. Follow my blog publicly via Google Friend Connect (or tell me if you already do)- 1 entry
(leave 1 comment)
2. Visit
My Lip stuff
, come back to comment and let me know what flavors you like the best - 1 entry (leave 1 comment)
BONUS:
3. Vote for me on: We're on the Fence, TopMommyBlogs, and Ola Momma - 3 entries
(leave 3 comments)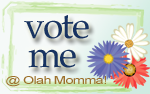 4. Follow
My Lip Stuff on Facebook
- 1 extra entry (leave 1 comment)
5. Follow
My Lip Stuff on Twitter
- 1 extra entry (leave 1 comment)
6. Follow me
@kimmie_1980
on Twitter (or tell me if you already do)
once per day
-
1 extra entry (leave 1 comment)
7. Tweet the following tweet,
once per day
for 1 extra entry
(1 comment) per tweet:
"
Win your own My Lip Stuff Lip Balm
@kimmie_1980 (12/19)
http://tinyurl.com/2dn46yq
#giveaway"
8. Follow me on
BlogFrog
-
1 extra entry
(leave 1 comment)
9. Follow me on
NetworkedBlogs
-
1 extra entry
(leave 1 comment)
10. Subscribe to my feed through email-
5 extra entries
(leave 5 comments)
11. Blog about this giveaway (please link back here, and leave the URL of where you blogged in your comment) - 10 extra entries
(Comment 10 times to qualify for bonus)
12. Add My button to your blog, and let me know where it's located - 5 extra entries
(Comment 5 times to qualify for bonus)
<a href="http://amoroccan-acat-and-my-bigass.blogspot.com/"><img src="http://3.bp.blogspot.com/_8If77NE0SuM/TAWWelUZWgI/
AAAAAAAAAao/385sy7l5VFg/s320/Button.jpg" /></a>
***Giveaway ends December 19th @ 11:59 ET!!!!
*** Make sure you leave the right amount of comments so you get the proper amount of entries. http://tinyurl.com/2dn46yq
Please read the following before entering:
* This giveaway is available to US/CA readers.
* You must leave your email address in each comment OR it should be on your profile in order to win.
* Winner will be selected at random through random.org.
I WILL RESPOND TO EACH COMMENT ONCE WINNER IS SELECTED... I HAVEN'T FORGOT ABOUT YOU ALL!
I received the My Lip stuff, in exchange for my honest opinion, and a review of my experience. I did not receive any other compensation or incentive nor was I required to write a positive review. Individual results or experiences may vary.