Summary:
Jane Margaux is a lonely little girl. Her mother, the powerful head of a New York theater company, makes time for her only once a week, for their Sunday trip to admire jewelry at Tiffany's. Jane has only one friend: a handsome, comforting, funny man named Michael. He's perfect. But only she can see him. Michael can't stay forever, though. On Jane's eighth birthday he leaves, promising that she'll forget him soon. He was there to help her until she was old enough to manage on her own, and now there are other children who need his help.
Years later, in her thirties, Jane is just as alone as she was as a child. And despite her own success as a playwright, she is even more trapped by her overbearing mother. Then she meets Michael again--as handsome, smart and perfect as she remembers him to be. But not even Michael knows the reason they've really been reunited.
Sundays at Tiffany's is a heart-wrenching love story that surpasses all expectations of why these people have been brought together. With the breathtaking momentum and gripping emotional twists that have made James Patterson a bestseller all over the world, Sundays at Tiffany's takes an altogether fresh look at the timeless and transforming power of love.
I have been authorized by Hachette Book Group to giveaway ONE copy (paperback) of Sundays at Tiffany's to help promote the book and the new Lifetime movie starring Alyssa Milano and Stockard Channing.
The movie starts showing on December 6th.
To enter my giveaway:
1. Follow my blog publicly via Google Friend Connect (or tell me if you already do)- 1 entry
(leave 1 comment)
BONUS:
2. Vote for me on: We're on the Fence, TopMommyBlogs, and Ola Momma - 3 entries
(leave 3 comments)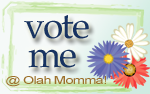 3. Follow me
@kimmie_1980
on Twitter (or tell me if you already do)
once per day
-
1 extra entry (leave 1 comment)
4. Tweet the following tweet,
once per day
for 1 extra entry
(1 comment) per tweet:
"
Win your own copy of the book

Sundays at Tiffany's

By

James Patterson

,

Gabrielle Charbonnet
@kimmie_1980
http://tinyurl.com/2vtt8jt
(12/19) #giveaway"
5. Follow me on
BlogFrog
-
1 extra entry
(leave 1 comment)
6. Follow me on
NetworkedBlogs
-
1 extra entry
(leave 1 comment)
7. Subscribe to my feed through email-
5 extra entries
(leave 5 comments)
8. Blog about this giveaway (please link back here, and leave the URL of where you blogged in your comment) - 10 extra entries
(Comment 10 times to qualify for bonus)
9. Add My button to your blog, and let me know where it's located - 5 extra entries
(Comment 5 times to qualify for bonus)
<a href="http://amoroccan-acat-and-my-bigass.blogspot.com/"><img src="http://3.bp.blogspot.com/_8If77NE0SuM/TAWWelUZWgI/
AAAAAAAAAao/385sy7l5VFg/s320/Button.jpg" /></a>
***Giveaway ends December 19th @ 11:59 ET!!!!
*** Make sure you leave the right amount of comments so you get the proper amount of entries. http://tinyurl.com/2vtt8jt
Please read the following before entering:
* This giveaway is available to US/Canada.
* You must leave your email address in each comment OR it should be on your profile in order to win.
* Winner will be selected at random through random.org.
I WILL RESPOND TO EACH COMMENT ONCE WINNER IS SELECTED... I HAVEN'T FORGOT ABOUT YOU ALL!
I received a copy of the book for reivew. I did not receive any compensation or incentive nor was I required to write a positive review. Individual results or experiences may vary.