If you know me well, then you would know that I'm addicted to chewing gum. It relaxes me on a stressful day, or for a fresh mouth after a meal. I would like to thank Marguerite from
Glee Gum
, for giving me the opportunity to try their product. I have now found a new healthy way to chew gum!
The first thing you will notice about Glee Gum is it comes in boxes. It reminds me of the candy I used to get at the corner store when I was younger. The gum is not in stick form. Instead it is small square pieces that you can easily pop into your mouth. There are regular size boxes as well as mini ones that I think are just adorable. You get four pieces in the mini box and about 18 in the regular one.
Did you know that most gum is made of synthetic materials? I didn't. Stuff like Acesulfame K, Aspartame, Maltitol, Sucralose, Sorbitol, and Xylitol. I can't even pronounce some of these ingredients! These ingredients are supposed to make the gum more flexible, last longer and keep the gum soft. Glee Gum has none of that stuff. The ingredients are even easy to pronouce: cane sugar, glucose, gum base, rice syrup, gum arabic, resinous glaze, beeswax, cranauba wax and chlorophyll. Glee Gum can by enjoyed by everyone because it is:
egg free
yeast free
nut free
diary free
lactose free
additive free
wheat free
gluten free
vegetarian
Glee Gum is also an eco-friendly product. Every pack helps to conserve the rainforest. One of the main ingredients is chicle. Chicle is a type of tree sap harvested sustainably from the rainforests of Central America. The chicle helps make it possible to chew the gum longer. The packaging is made of 100% biodegradable recycled cardboard. Plus for every pack of gum that is purchased and registered online, a tree is planted.
Glee Gum not only sells gum but they have these great make your own candy kits. You can make your own gum, chocolate or gummie candy. I think the chocolate kit would be fun to play around with. I am happy to say that all natural gum is not bad at all and a great healthy alternative.
Glee Gum
has sponsored my '12 Days of Christmas Giveaways'! One lucky person will get the opportunity to win their very own package/kit of
Glee Gum
!
To enter my giveaway:
1. Follow my blog publicly via Google Friend Connect (or tell me if you already do)- 1 entry
(leave 1 comment)
2. Visit
Glee Gum
, and come back to comment on what you would like to have from their website -
1 entry (leave 1 comment)
BONUS:
3. Vote for me on: We're on the Fence, TopMommyBlogs, and Ola Momma - 3 entries
(leave 3 comments)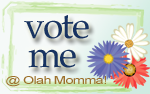 4. Follow
Glee Gum on Facebook
-
1 extra entry (leave 1 comment)
5. Follow
Glee Guy on Twitter
-
1 extra entry (leave 1 comment)
6. Follow me
@kimmie_1980
on Twitter (or tell me if you already do)
once per day
-
1 extra entry (leave 1 comment)
7. Tweet the following tweet,
once per day
for 1 extra entry
(1 comment) per tweet:
"
Win your own Glee Gum
@kimmie_1980
http://tinyurl.com/38xckpf
(12/19) #giveaway"
8. Follow me on
BlogFrog
-
1 extra entry
(leave 1 comment)
9. Follow me on
NetworkedBlogs
-
1 extra entry
(leave 1 comment)
10. Subscribe to my feed through email-
5 extra entries
(leave 5 comments)
11. Blog about this giveaway (please link back here, and leave the URL of where you blogged in your comment) - 10 extra entries
(Comment 10 times to qualify for bonus)
12. Add My button to your blog, and let me know where it's located - 5 extra entries
(Comment 5 times to qualify for bonus)
<a href="http://amoroccan-acat-and-my-bigass.blogspot.com/"><img src="http://3.bp.blogspot.com/_8If77NE0SuM/TAWWelUZWgI/
AAAAAAAAAao/385sy7l5VFg/s320/Button.jpg" /></a>
***Giveaway ends December 19th @ 11:59 ET!!!!
*** Make sure you leave the right amount of comments so you get the proper amount of entries. http://tinyurl.com/38xckpf
Please read the following before entering:
* This giveaway is available to US readers.* You must leave your email address in each comment OR it should be on your profile in order to win.
* Winner will be selected at random through random.org.
I WILL RESPOND TO EACH COMMENT ONCE WINNER IS SELECTED... I HAVEN'T FORGOT ABOUT YOU ALL!
Glee Gum
, is sponsoring my '12 Days of Christmas Giveaways' event. I did not receive any compensation or incentive nor was I required to write a positive review. Individual results or experiences may vary.