One of my favorite things to get for a present are any kind of lotion, perfume, body spray, or home fragrances! I love smelling good, having soft skin, and a home that smells delicious. I especially love bath products. I love using scrubs and soaps to make my skin touchably soft and smelling sweet. There is nothing better than using a good sugar scrub and then shaving my legs! Talk about smooth legs!!
Alexa van Eden, creator of
Isle of Eden
, is on my side. Isle of Eden is "the first to bring sugar scrubs to life with a rainbow of vivid colors and an incredible array of fragrances ranging from fresh and oceanic scents, to incredibly feminine scents, to our much-loved gourmand and luxurious scents."
Alexa focuses "on the importance of exfoliation in renewing skin's radiance and developed Isle of Eden's trademark product; Double Whipped Body Scrubs. Isle of Eden's Sugar Scrubs are packed with nourishing ingredients such as Virgin Oil de Coco-Crème, organic oils and butters, multiple grain-sizes of sugar, as well as organic raw cane sugar. Her passion for hand-blending unique, one-of-a-kind perfumes led her to expand Isle of Eden's scent library into the amazing selection of
fragrances
available today. From best selling fragrances that stay year round, to a wonderful array of seasonal fragrances, there is a fragrance for everyone. Isle of Eden now provides a broad spectrum of bath and body care products, from the best selling sugar scrubs, to hair care, nourishing body creams, and of course amazing perfume blends."
Each product is handmade and custom-made. This guarantees that your handmade scrubs are fresh!
Isle of Eden
has sponsored my '12 Days of Christmas Giveaways'! One lucky person will get the opportunity to win a gift certificate of $20!
To enter my giveaway:
1. Follow my blog publicly via Google Friend Connect (or tell me if you already do)- 1 entry
(leave 1 comment)
2. Visit
Isle of Eden
, and come back to comment on the item that you would like to have -
1 entry (leave 1 comment)
BONUS:
3. Vote for me on: We're on the Fence, TopMommyBlogs, and Ola Momma - 3 entries
(leave 3 comments)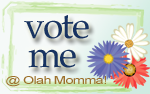 4. Follow
Isle of Eden on Twitter
-
1 extra entry (leave 1 comment)
5. Follow me
@kimmie_1980
on Twitter (or tell me if you already do)
once per day
-
1 extra entry (leave 1 comment)
6. Tweet the following tweet,
once per day
for 1 extra entry
(1 comment) per tweet:
"
Win a $20 Gift Certificate from Isle of Eden
@kimmie_1980
http://tinyurl.com/2vt3qbd
(12/19) #giveaway"
7. Follow me on
BlogFrog
-
1 extra entry
(leave 1 comment)
8. Follow me on
NetworkedBlogs
-
1 extra entry
(leave 1 comment)
9. Subscribe to my feed through email-
5 extra entries
(leave 5 comments)
10. Blog about this giveaway (please link back here, and leave the URL of where you blogged in your comment) - 10 extra entries
(Comment 10 times to qualify for bonus)
11. Add My button to your blog, and let me know where it's located - 5 extra entries
(Comment 5 times to qualify for bonus)
<a href="http://amoroccan-acat-and-my-bigass.blogspot.com/"><img src="http://3.bp.blogspot.com/_8If77NE0SuM/TAWWelUZWgI/
AAAAAAAAAao/385sy7l5VFg/s320/Button.jpg" /></a>
***Giveaway ends December 19th @ 11:59 ET!!!!
*** Make sure you leave the right amount of comments so you get the proper amount of entries. http://tinyurl.com/2vt3qbd
Please read the following before entering:
* This giveaway is available to US readers.
* You must leave your email address in each comment OR it should be on your profile in order to win.
* Winner will be selected at random through random.org.
I WILL RESPOND TO EACH COMMENT ONCE WINNER IS SELECTED... I HAVEN'T FORGOT ABOUT YOU ALL!
I received a product from Isle of Eden, in exchange for my honest opinion, and a review of my experience. I did not receive any other compensation or incentive nor was I required to write a positive review. Individual results or experiences may vary.